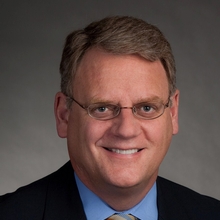 Timothy A. French

Member
Phone/Fax: (312) 929-1954
tfrench@clpchicago.com
Download V-Card Print This Bio
Timothy A. French is a founding Member of Chicago Law Partners, LLC. Tim has earned a national reputation for his experience in matters arising under the Clean Air Act and related state and local air quality statutes and regulations. On behalf of leading trade associations and other clients, he has represented the interests of major stakeholders in rulemakings before the U.S. EPA and the California Air Resources Board. He also has litigated Clean Air Act and related state law issues before the U.S. Supreme Court, the D.C. Circuit Court of Appeals, the Ninth Circuit Court of Appeals and other federal and state courts, and has successfully advocated a number of significant preemption claims.
Experience
Tim has testified before the California Assembly and has served on several advisory committees relating to the development and implementation of air quality standards and controls. He also has defended numerous claims asserted under California's Proposition 65 consumer warning statute, including acting as special counsel in litigation that resulted in the first defense verdict ever under that law.
Tim also has expertise in financial restructurings and related commercial litigation. He has represented secured and unsecured creditors, creditors' committees, trustees, debtors and assignees for the benefit of creditors, and has litigated numerous bankruptcy issues, as well as insolvency cases, lender liability cases, contract cases, fraudulent conveyance and preference cases and other commercial finance cases.
Tim earned his J.D. from Northwestern University in 1985. In 1982, he graduated with an A.B., cum laude, from Harvard University.
Tim was admitted to the Illinois bar in 1985. He is admitted to practice before the U.S. District Court for the Northern District of Illinois (trial bar), the U.S. Supreme Court and the U.S. Court of Appeals for the Seventh Circuit, D.C. Circuit, Fifth Circuit and Ninth Circuit.