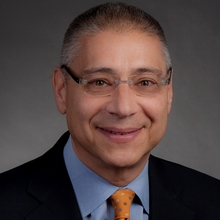 Jed R. Mandel

Member
Phone/Fax: (312) 929-1960
jmandel@clpchicago.com
Download V-Card Print This Bio
Jed R. Mandel is a founding Member of Chicago Law Partners, LLC. Jed is a frequent lecturer and author on association-related topics and is a regular contributor to association magazines and newsletters.
Experience
Jed has extensive experience in representing not-for-profit organizations and is general counsel to more than 100 trade associations and professional societies. His practice includes counseling associations on tax, antitrust, corporate governance, contract, liability, insurance, healthcare, certification and credentialing, meeting and convention and other related matters. In addition, Jed has appeared before Congress, state legislative bodies and various state and federal agencies advocating positions on behalf of client associations.
As part of his work on behalf of the not-for-profit community, and as General Counsel to the Association Forum of Chicagoland, Jed was the principal author of recent amendments updating and modernizing the Illinois Not For Profit Corporation Act.
Jed is a member of the American Bar Association, the Association Forum of Chicagoland, and a charter member of the American Society of Association Executives' Legal Section (and currently serves on its Legal Section Council). Jed is the General Counsel for the Association Forum and was awarded its Associate Member of the Year Award for his contributions to the Chicago association community.
Jed has been selected by his peers for inclusion in The Best Lawyers in America.
Jed earned his J.D. from Northwestern University in 1977. In 1974, he graduated, with honors, from the University of Michigan with a B.A.
Jed was admitted to the Illinois bar in 1977.