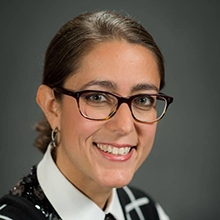 Kimberly A. Pendo

Member
Phone/Fax: (312) 929-1964
kpendo@clpchicago.com
Download V-Card Print This Bio
Kimberly A. Pendo is a founding Member of Chicago Law Partners, LLC. Kimberly practices not-for-profit and corporate law and serves as the Firm's Chief Operating Officer.
Experience
Kimberly counsels not-for-profit organizations on all aspects of their business and operations. She is a frequent speaker on association-related topics and a regular contributor to association magazines and newsletters. Kimberly is a past chair of the Chicago Bar Association Trade & Professional Associations Law Committee. She is a member of the Association Forum of Chicagoland and has served on the editorial committee of its monthly publication FORUM. She is also a member of the American Society of Association Executives, for which she serves on the Chicago Legal Symposium Planning Committee. In 2006, the Cook County Bar Association presented Kimberly with its President Award in recognition of her outstanding service to the association.
As part of her work within the association community, Kimberly played a key role in authoring a series of recent amendments that updated and modernized the Illinois Not For Profit Corporation Act on behalf of the Association Forum of Chicagoland.
Kimberly also has an extensive business and corporate background, including broad experience in legal matters related to the entertainment, banking, venture capital, pharmaceutical, biotechnology, scientific research, manufacturing and distribution, retail and computer software industries. She has assisted numerous clients with venture capital investments, private placements of securities, complex mergers and acquisitions, joint ventures, securities registration and compliance and other commercial transactions.
Kimberly earned her J.D. from Northwestern University School of Law in 1998. In 1995, she graduated, summa cum laude, with distinction and honors, from the University of Illinois at Urbana-Champaign, and was named to the University's Bronze Tablet. She was also a James Scholar and a member of the Phi Beta Kappa, Golden Key and Phi Eta Sigma honor societies.
Kimberly was admitted to the Illinois bar in 1998.